---
Why would you want bespoke CRM software?
We often find that businesses keep their most sensitive files in locations that anyone (perhaps an employee who's about to leave) can copy onto a memory stick and take away. Sometimes those files are on portable external drives or lodged in Dropbox-type facilities shared by multiple users, even clients or suppliers. So, would you know if your hard-won information had been hi-jacked?
---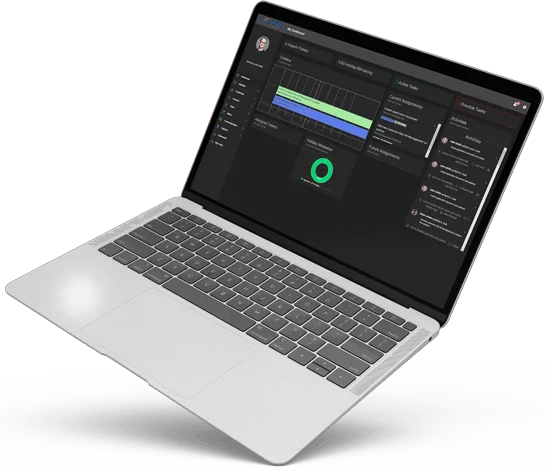 Whats the solution?
The answer will not shock you
CRMs! Customer/Client Relationship Management (CRM) systems offer a secure and effective way of managing many aspects of your relationship with clients. We can develop a CRM for you which combines core features that can be found 'off-the-shelf'. Including elements of our bespoke CRM software we can create a Hybrid system tailored to your needs specifically.
Core functions often include a central database for storing customer contacts, addresses and interactions such as visits and calls, as well as background notes and tasks to be completed. CRMs can also be used for assigning client projects to members of your team, managing documentation and setting up a calendar with reminders for projects or general communication.
Adding a bespoke element means you can personalise the look and feel of the system to your corporate identity as well as adding in interfaces with other systems such as HR or stock control systems, Mobile Apps and even third-party systems.
Effective CRM tools tailored to your business

Agile technology which can be adapted as your business evolves and grows
Cost-effective way to enhance your professional appearance and build company profile

User-friendly and intuitive, backed up by Round team support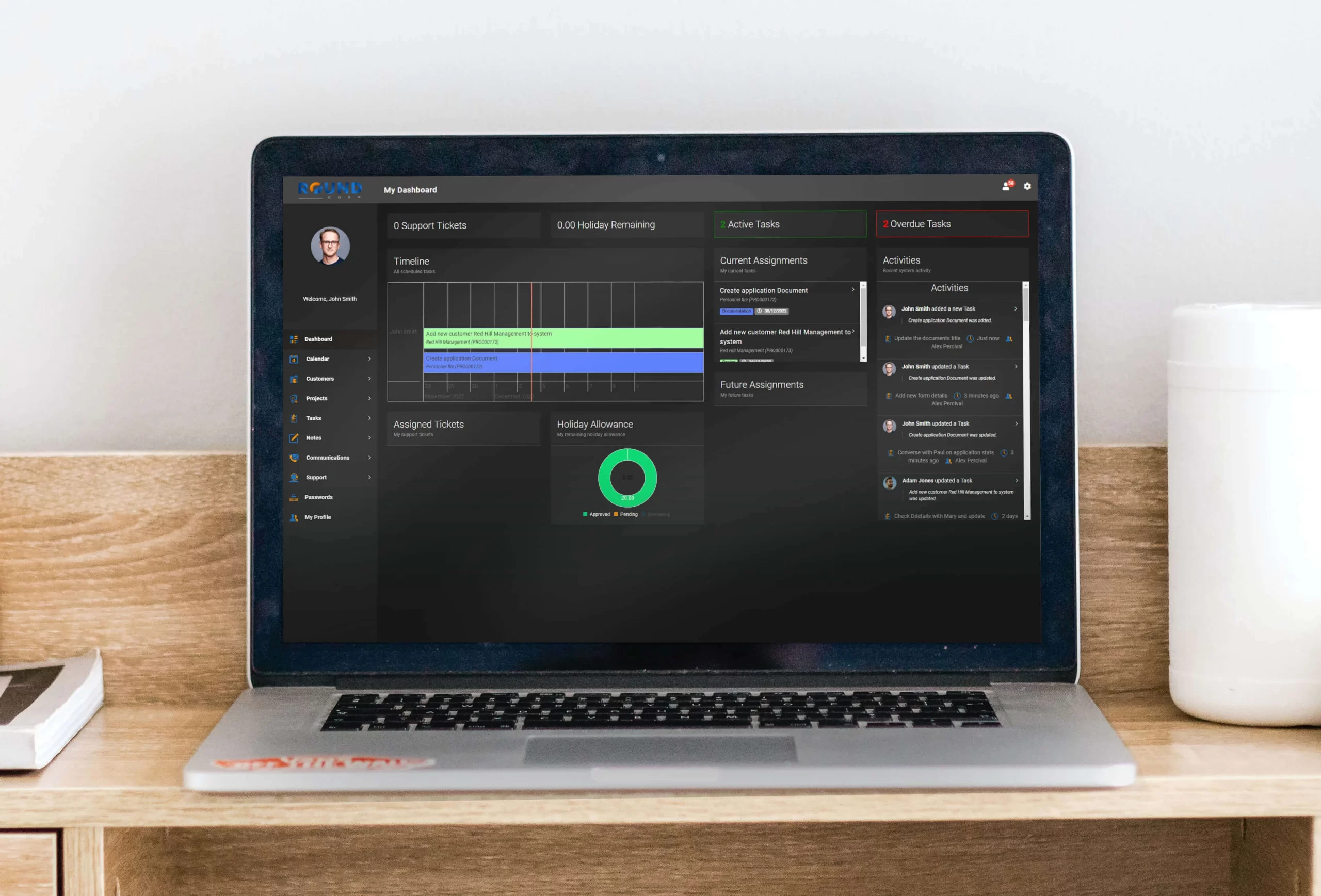 We can build bespoke CRM's specifically built to your needs. Additionally, we will learn how your work so that we can optimise the CRM to work fluently within your organisation and perform the most tasks possible.