Your data is precious
Never lose your data, protect from scammers, hackers and thieves.
Rest easy with safe data, Telford based Cyber Security solutions. Research shows that the majority of these criminals are looking for easy targets, so the more difficult you can make it to access your systems, the more likely it is they will simply move on to the next potential victim.
As a 'Certified Ethical Hacker' Round Corp's teams can legitimately use the same knowledge and tools as a malicious hacker in order to assess and address the weaknesses and vulnerabilities of your system.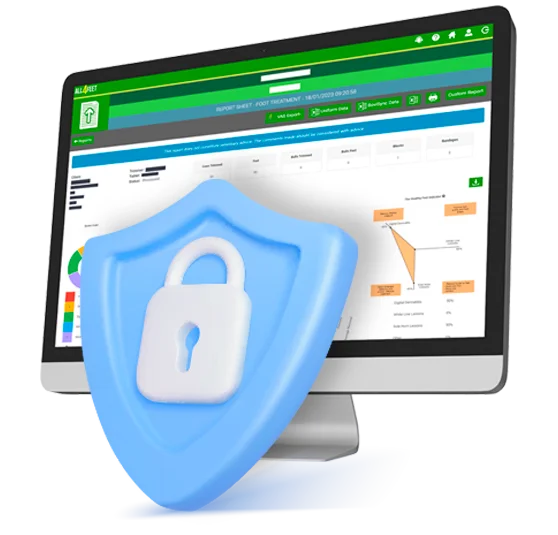 <a href="https://www.freepik.com/free-psd/three-dimensional-image-computer_2573826.htm#query=MONITOR&position=1&from_view=search&track=sph">Image by rawpixel.com</a> on Freepik
<a href="https://www.freepik.com/free-vector/icons-3d-shields-with-signs-plus-padlock_34801836.htm#page=2&query=Padlock&position=31&from_view=search&track=sph">Image by upklyak</a> on Freepik
Do you know if your data is safe?
Build an extra layer or protection
Advice & Consultancy
Loss of data or being locked out of your own system

Compromise of your clients' information or bank details

Unauthorised downloads of sensitive information
Cloud Application Protection
Build additional layers of encryption into your system

Set alerts to trigger suspicious activity

The security of knowing your system is as safe as it can be.
---
Keep all your company's details protected, safe data Telford Cyber Security solutions.
Never worry about lost or stolen data
Keep data inside the business
Cyber threats are becoming increasingly dangerous and without proper protection, any company's data is at risk.