Truly Powerful
Hybrid CRM,


for complete management
Streamline all your workflows and maximise your business outputs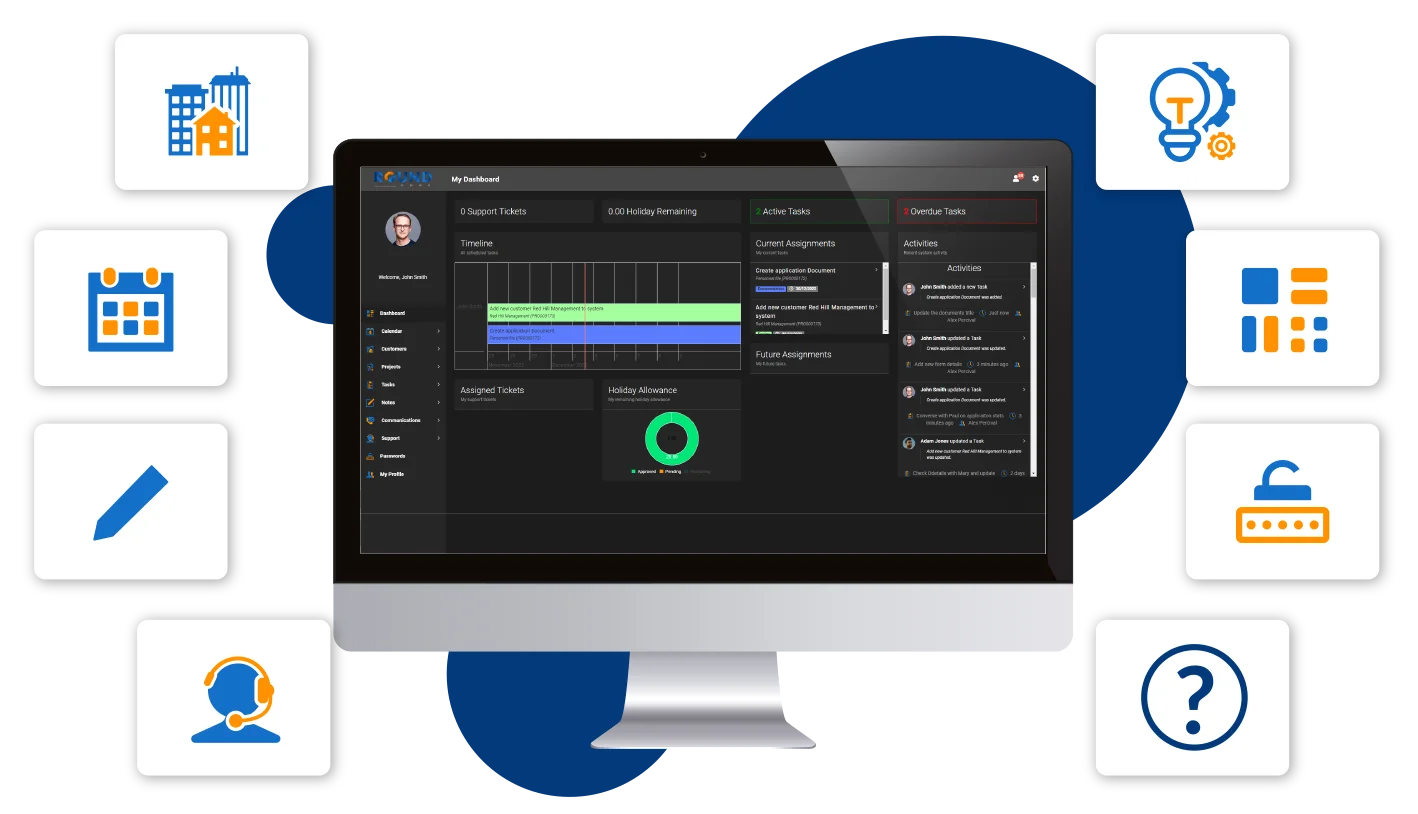 A System to optimize your
workflow.
CRMs! Customer/Client Relationship Management (CRM) systems offer a secure and effective way of managing many aspects of your relationship with clients. We can develop a CRM for you which combines core features that can be found 'off-the-shelf' with the personal touch of a bespoke system tailored to you. Including elements of our bespoke CRM software we can create a Hybrid system tailored to your needs specifically.
---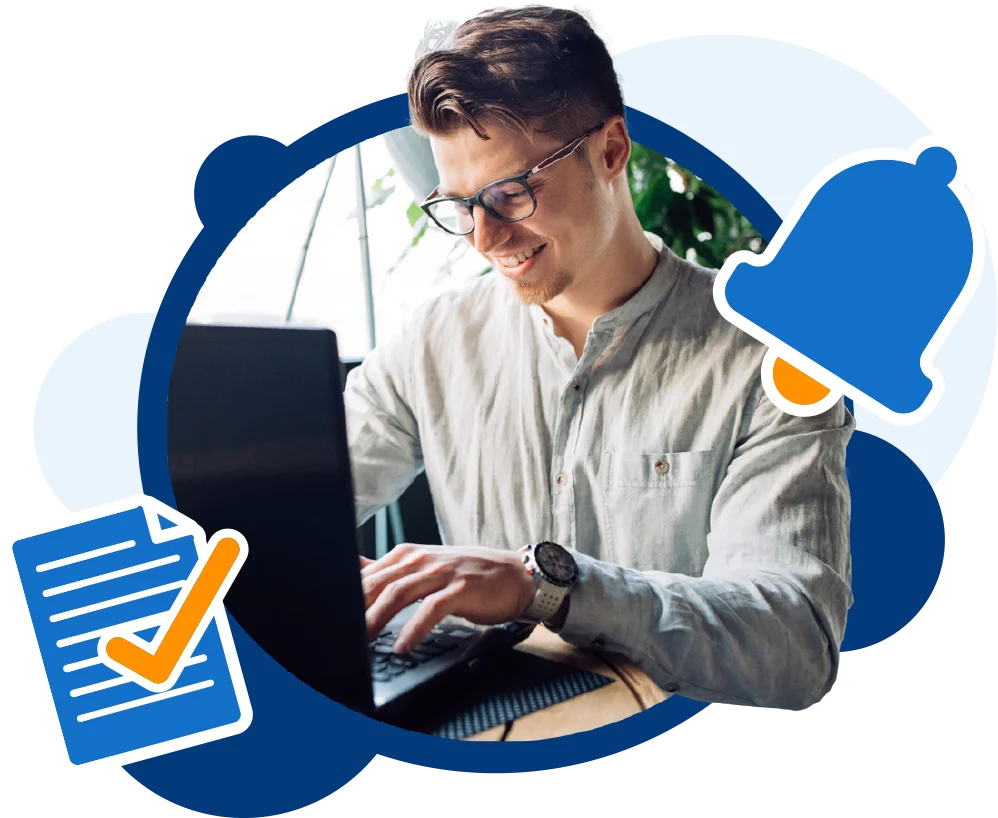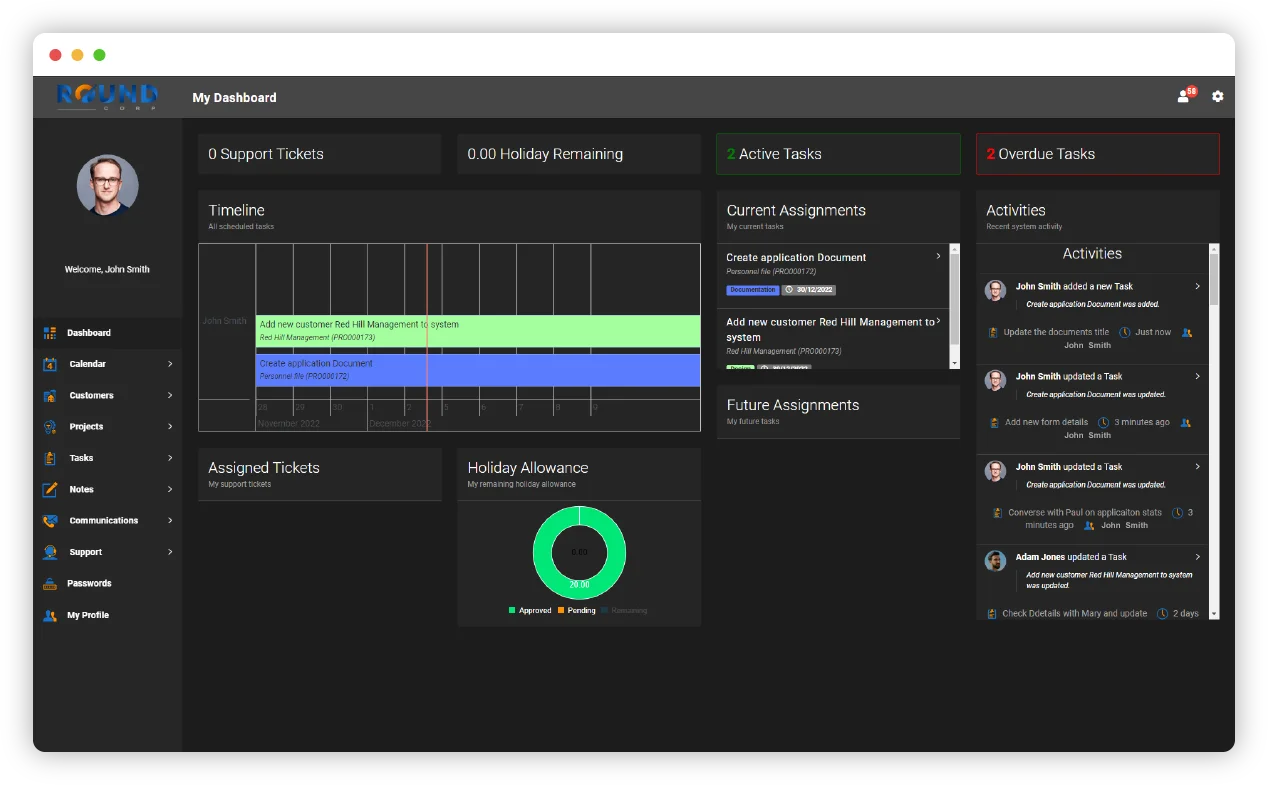 Effective CRM tools tailored to your business
Cost-effective way to enhance your professional appearance
Agile technology which can adapt to your business' growth
User-friendly and intuitive, backed by Round team support
Our Features
Core functions often include a central database for storing customer contacts, addresses and interactions such as visits and calls, as well as background notes and tasks to be completed. CRMs can also be used for assigning client projects to members of your team, managing documentation and setting up a calendar with reminders for projects or general communication. View our amazing features below.

Record and track all your customers and their projects.

Plan and get alerted to your meetings and appointments.

Manage all your projects details in one place to track progress.

Control your stored passwords and who has access to them.

Log calls and emails directly and assign them to particular projects.

Upload, store and download all the important documents needed.

Record all progress with your current and past tasks.

Record support tickets, includes Office 365 integration.

Connects to Facebook to review marketing reports and data.

Add multiple client contacts and assign a primary contact.

Make notes on any customer, project or task for other users.

Manage any subscriptions you offer and their renewal details.

Securely record multiple customer addresses for customers.

The system keeps a record of all the changes and edits made.

All important details readily available on the dashboard.
Stay on top of the and ever growing workload with ease
The Round Corp Hybrid CRM system manages all your customers details, projects and appointments. Additionally, it generates automatic alerts to remind you of any upcoming events. This high-powered system can keep on track of your workload and streamline your business allowing you more time to focus on your progression.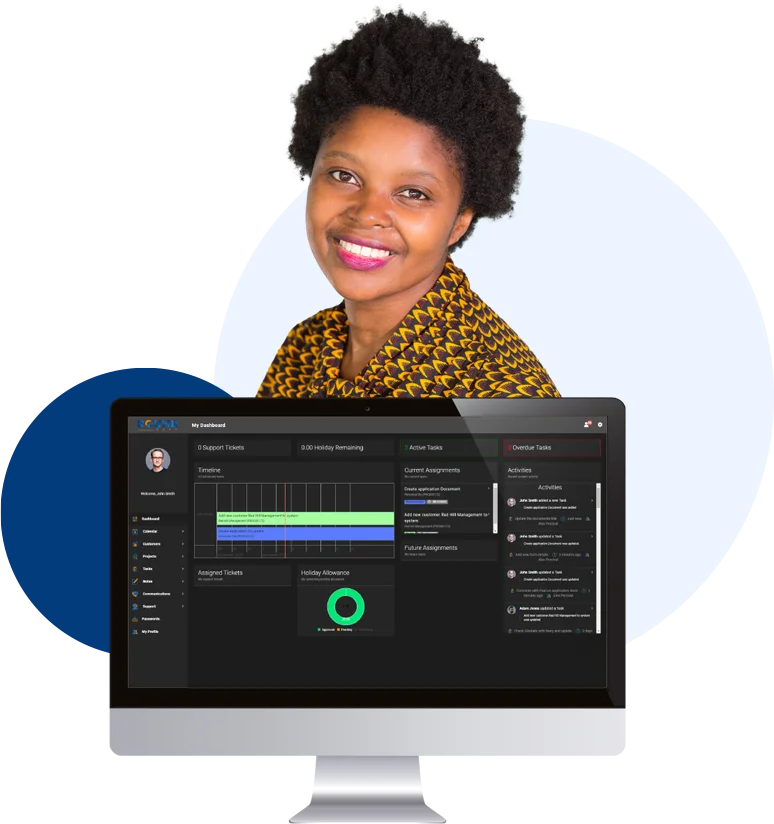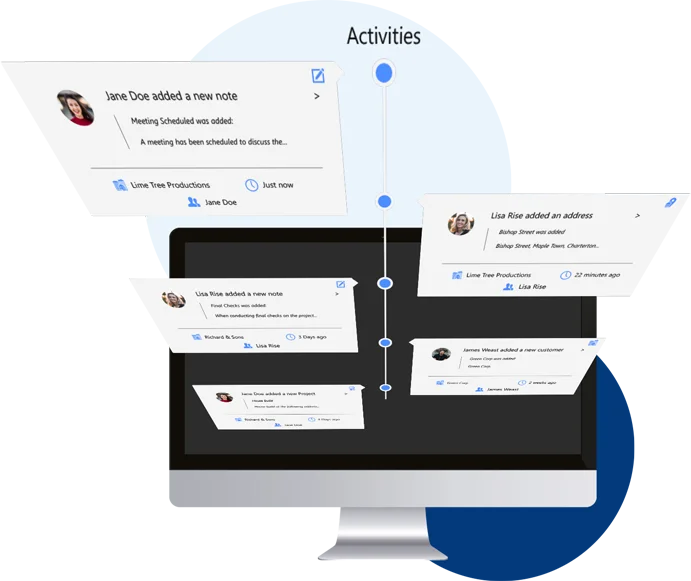 Stay notified of all updates and changes made
The system automatically keeps track of, and logs all the changes and new updated information added to the system. A timeline of events is displayed to clearly show what has been going on and alert you of any upcoming appointments. Keeping you up to date on your business' ever growing progress.
Contact us to get going with Round Hybrid CRM
Tailor made to your needs
Adding a bespoke element means you can personalise the look and feel of the system to your corporate identity as well as adding in interfaces with other systems such as HR or stock control systems, mobile apps and even third-party systems.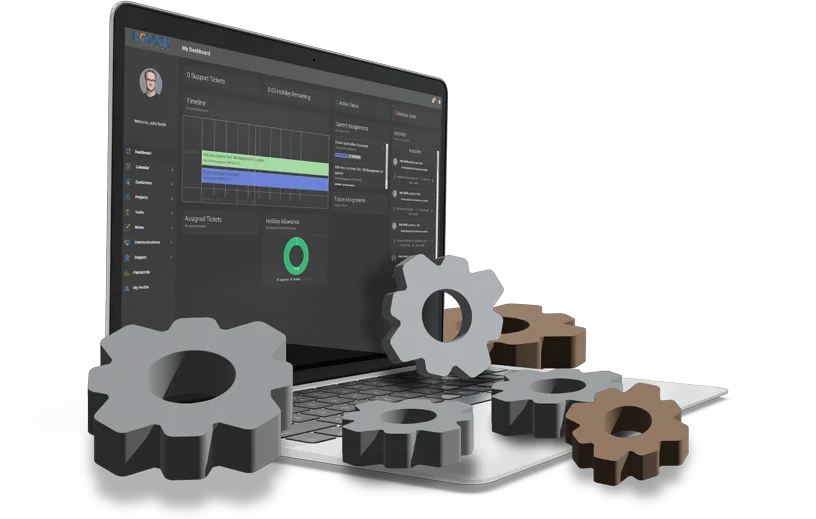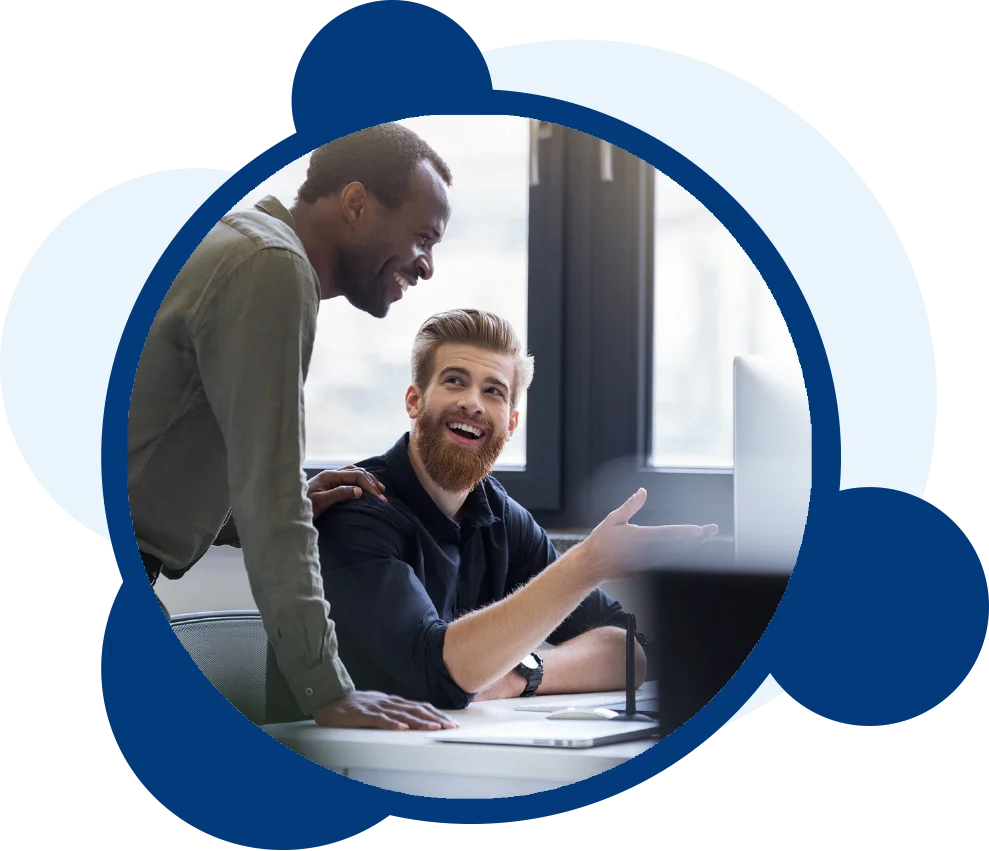 Let your clients communicate with you using the customer portal
As well as the amazing management material mentioned above, we also have a customer portal for your clients to connect with you. view their own progress, open support tickets if they need it and more. This is the perfect way to stay connected with your clients and keep you both up to date on your projects status.
We can build bespoke CRM's specifically built to your needs. Additionally, we will learn how your work so that we can optimise the CRM to work fluently within your organisation and perform the most tasks possible.
Book a free demo of the Round Hybrid CRM System
Fill out the form and we will be in touch as soon as we can.
---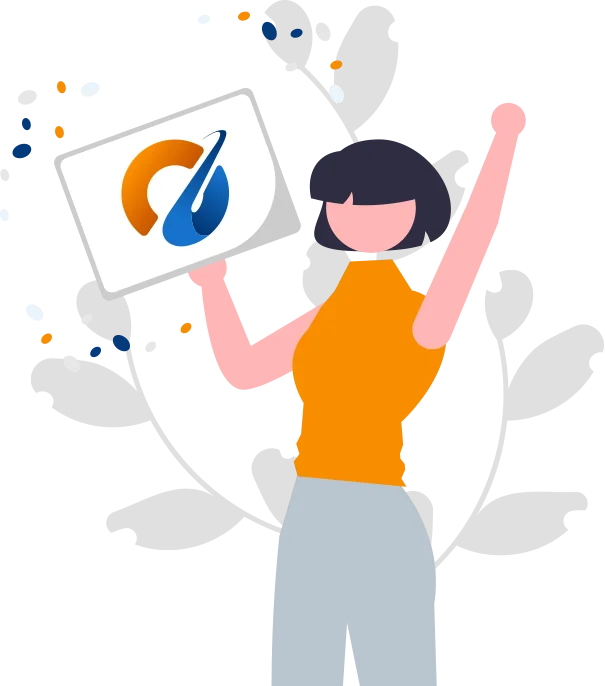 ---